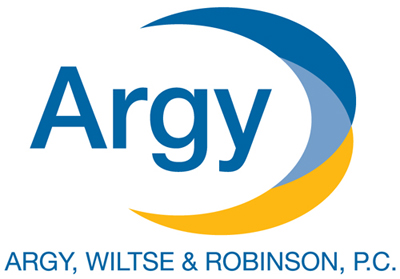 I awoke last Friday (3/9) to several emails in my inbox from the BeTheMatch Foundation. Thanks to the generosity of Argy, Wiltse & Robinson P.C. (a full-service Accounting firm headquartered in McLean, VA) a total of $820 was donated to the Cheekswab BeTheMatch Foundation Donation Page to help register new donors at drives held in the Washington DC/Northern VA/MD area!
Several weeks ago my friend Nathan contacted me to ask if there was any means of contributing a tax-deductible donation directly to cheekswab.org. Since cheekswab is not officially registered as a 501(c)3 non-profit organization I told him that there was not. However there was a still a tax-deductible means to support the cause of bone marrow donation in a manner that would directly impact lives within our own area. By using the Cheekswab BeTheMatch Foundation Donation Page, people/organizations can know that 100% of their donations will go exclusively towards donor kit processing costs for local DC/VA/MD area drives (including drives conducted by cheekswab.org).
With every passing marrow drive that I'm involved with I become increasingly impressed with the efficiency and resources of the National Marrow Donor Program. I notify the NMDP before every drive, at which point my regional representative Juliette makes sure that I have enough supplies to cover all prospective donors. If I don't she expedites boxes of supplies to my house, including kits, forms, pens, stickers, inserts, signs, etc. If I don't have volunteers she uses her resources to look for other volunteers to help. If I have a question she's unable to answer (which is rare) she quickly moves the question up her chain of command. For an organization that operates over such a massive area with so many independently moving parts, it's amazing how well-oiled the machine is. It's been really impressive to see.
But at the core I'm a pragmatist. And while I reap the benefits of being in contact with the NMDP, I'm not naive enough to assume that all of this is free. The shipping, the supplies, the employees. The DNA-processing of all swab kits. And I'm fortunate with cheekswab in that I don't have to ask for money because I know how that asking for money can immediately change perceptions about intentions. But the NMDP is not so lucky, and fundraising and a reliance on the altruism of others is what ultimately empowers the organization to save lives.
Nathan asked me about financial donations because his company, Argy, Wiltse & Robinson, P.C., has a corporate focus on charitable giving. Through their "Jeans Day," in which employees donate $5 to a charity and wear jeans to work on a Friday, Argy gives back to organizations within its local community. At Nathan's suggestion Argy decided that a Friday in February would be dedicated to cheekswab and bone marrow donation, and I was shocked to see a total of $820 in donations on the cheekswab Foundation page late last week.
It costs roughly $100 to process a single registrant from start to finish, and while there are funds allocated by the organization to cover donor registration the NMDP has a slew of other expenses to account for. Consequently every single financial donation for donor registration has an impact. Every single financial donation saves more lives.
I'd like to once again thank Argy, Wiltse & Robinson P.C. for their willingness to sacrifice a little in honor of a patient they will likely never meet. There are no assurances that anyone who has registered at a cheekswab drive this year will ever be called to donate, but there's a chance. And I firmly believe that chance of a donation, no matter how small, is significant. It's worth the time and it's worth the money, and everyone that facilitates that opportunity from the donors, doctors, drive organizers and financial contributors deserve credit for their role in making that donation a reality.
To donate to the Cheekswab BeTheMatch Foundation page, please click here.
To donate to the National Marrow Donor Program as a whole, please click here.
To learn more about the importance of Financial Support, please click here.