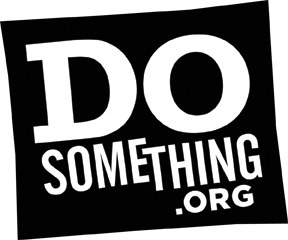 DoSomething.org is an awesome organization that seeks to empower teenagers to actively participate in campaigns to create social change. They currently have several active campaigns listed across a variety of topics: voting, animal adoption, poverty, texting and driving, bullying, and more. They also offer a number of contests, scholarship opportunities, and resources to mobilize America's youth. I wish I had known about a similar organization when I was in high school, as everyone I've been in contact from the organization has been responsive and extremely dedicated to their mission.
Today's particularly awesome because it's the launch of their Give a Spit campaign (fantastic name, BTW), which seeks to coordinate bone marrow drives on college campuses across the country. From the DoSomething.org staff: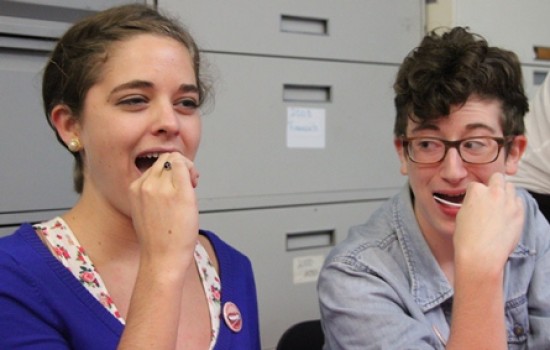 DoSomething.org's Give A Spit Campaign Is Back
This year, DoSomething.org's Give A Spit About Cancer campaign is back, bigger, and better than last year. In partnership with Be the Match we will seek to mobilize college students to run bone marrow donor registration drives on their campuses. College students are the most in-demand donors on the registry. The 2012 program aims to launch drives on over 200 college campuses and sign up 15,000 new donors.
There's a real need for registered bone marrow donors in the US. Why?
Leukemia kills more children every year than any other disease
Only 30% of patients in need of a bone marrow can find a match within their family. The other 70% rely on complete strangers.
60% of patients never receive the donations they need
But we can Do Something about it.
Donors age 18-24 are in the highest demand. Donations are most successful when the donor falls within this age range
All it takes to sign up for the bone marrow donor registry, and potentially save a life, is a cheek swab
Young people need a concrete action they can take that doesn't require donating money or fundraising. Give A Spit About Cancer is simple, free, and potentially life-saving.
College students lead local donor registration drives on their school campuses
DoSomething.org and Be the Match help the students organize their drives by shipping free of charge swab kits containing all of the materials needed to register 200+ new donors
Be the Match provides free-of-charge bone marrow typing for all participants
The campaign runs from September 24 – November 15, 2012, and results from the different college campuses will be announced officially in December. Drive participants are eligible for prizes which will be announced soon!
To get involved,