On Friday a few friends and I had the pleasure of running a bone marrow drive at Grace Christian Fellowship at the University of Virginia. The response from GCF was overwhelming.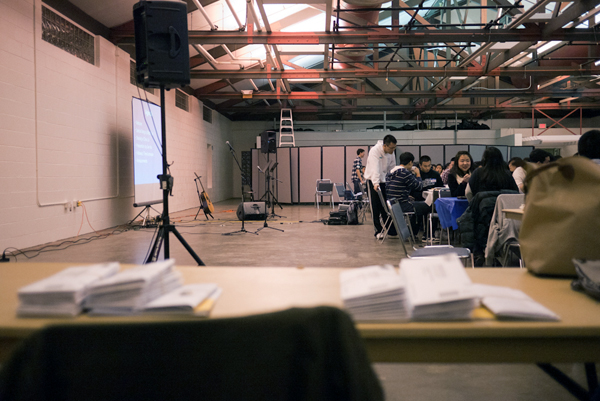 As the first "official" cheekswab drive, there were a lot of unknowns going into Friday. I was told that a reasonable estimate for attendees was in the ballpark of anywhere from 60-80 people, based on previous events of a similar nature. It's always a difficult exercise to make any worthwhile estimates about the number of kits needed for a group of x size because the response can be so variable. For example, the first drive I was ever a part of was coordinated through a different bone marrow organization. The drive was scheduled for a church congregation of 100 people, and the drive organizer was told that for a congregation of 100 people, we'd be lucky to get 10 registrations. For whatever reason, more experience seems to set the level of expectation lower rather than higher.
As I was preparing the drive materials on Thursday night, I had both the 60-80 figure and the 10% figure in my mind. I distinctly remember staring at the forms and kits strewn across my bedroom floor and thinking, "there is no possible way I'll need this many." Despite the numbers and the probabilities, I prepared 100 registration kits. I can't really explain why other than some hope for the best. My realistic upper bound going into the drive was 30-40 registrants, which on its own is a number to be extremely pleased about.
Boy, am I glad I brought those extra kits.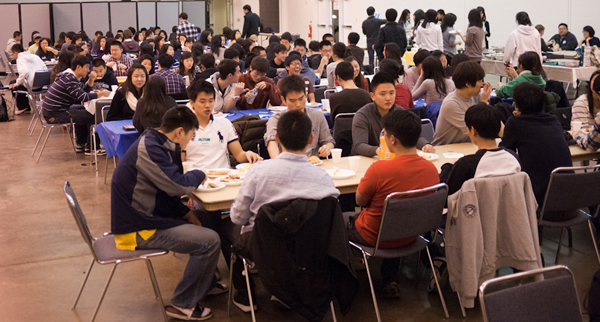 I asked one of the volunteers to make a brief estimate of the size of the group, based on the number of tables set up and the average number of people seated per table. All told, he said it was somewhere around 110 people. It was a massive turnout.
I was given some time to share about bone marrow donation and cheekswab, and I'm incredibly thankful to have had the opportunity to talk about the need for donors to a group of that scale. I like speaking to college groups in particular because there's an openness, passion and idealism to college students that is hard to find in groups of older age. If convictions are going to inform and direct the course of the rest of your life, I think a very significant chunk of those convictions are created during the formative years of undergrad.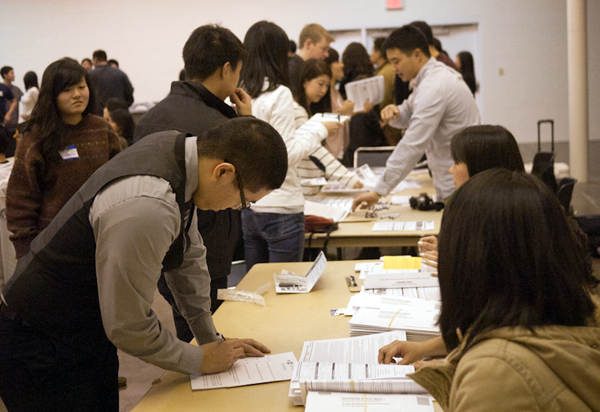 The registration process itself was pretty hectic, as we only had a group of seven volunteers trying to register and swab upwards of 80 people. But GCF members were very accommodating to the lines and the volunteers I brought with me did a phenomenal job. There's absolutely no possible way I could have registered even a quarter of the same amount of people if the volunteers hadn't been there. Some even took time off from work to be there with me, lending both verbal and drive support the entire day. I consider myself blessed to have such selfless friends.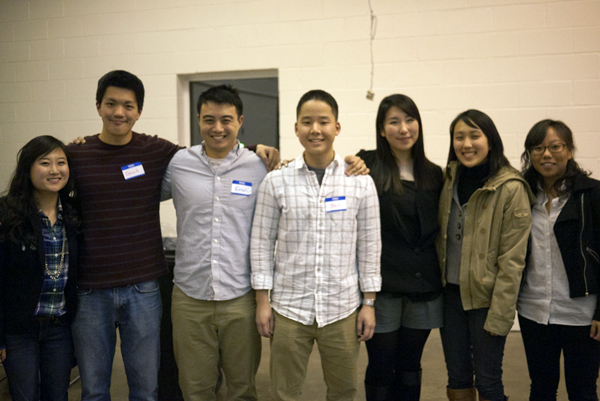 To GCF
After a final count, a total of 79 GCF members entered the lottery to save a life. I thank you for giving me the opportunity to speak, and for your willingness to help others who are facing diseases and circumstances beyond their control. I've dreamed about the first official cheekswab drive for a few years now, and watching it unfold before my eyes was better than anything I had ever imagined. A lack of minority donors is a problem that doesn't have to persist in our lifetimes, and through your generosity you've shown your commitment to a better future. We can absolutely make that difference.